Theatrical release date (JP)
2018.10.12
Original Title
音量を上げろタコ!なに歌ってんのか全然わかんねぇんだよ!!
Runtime
107min.
Genres
Comedy, Love Romance
Main Cast
Sadao Abe (The Magnificent Nine, Dreams for Sale),
Riho Yoshioka (I'm Sorry, I Love You *Japan remake ver.)

Staff
Director Satoshi Miki (Adrift in Tokyo)

Copyright©
© 2018 "LOUDER! Can't Hear What You're Singin', Wimp!" Film Partners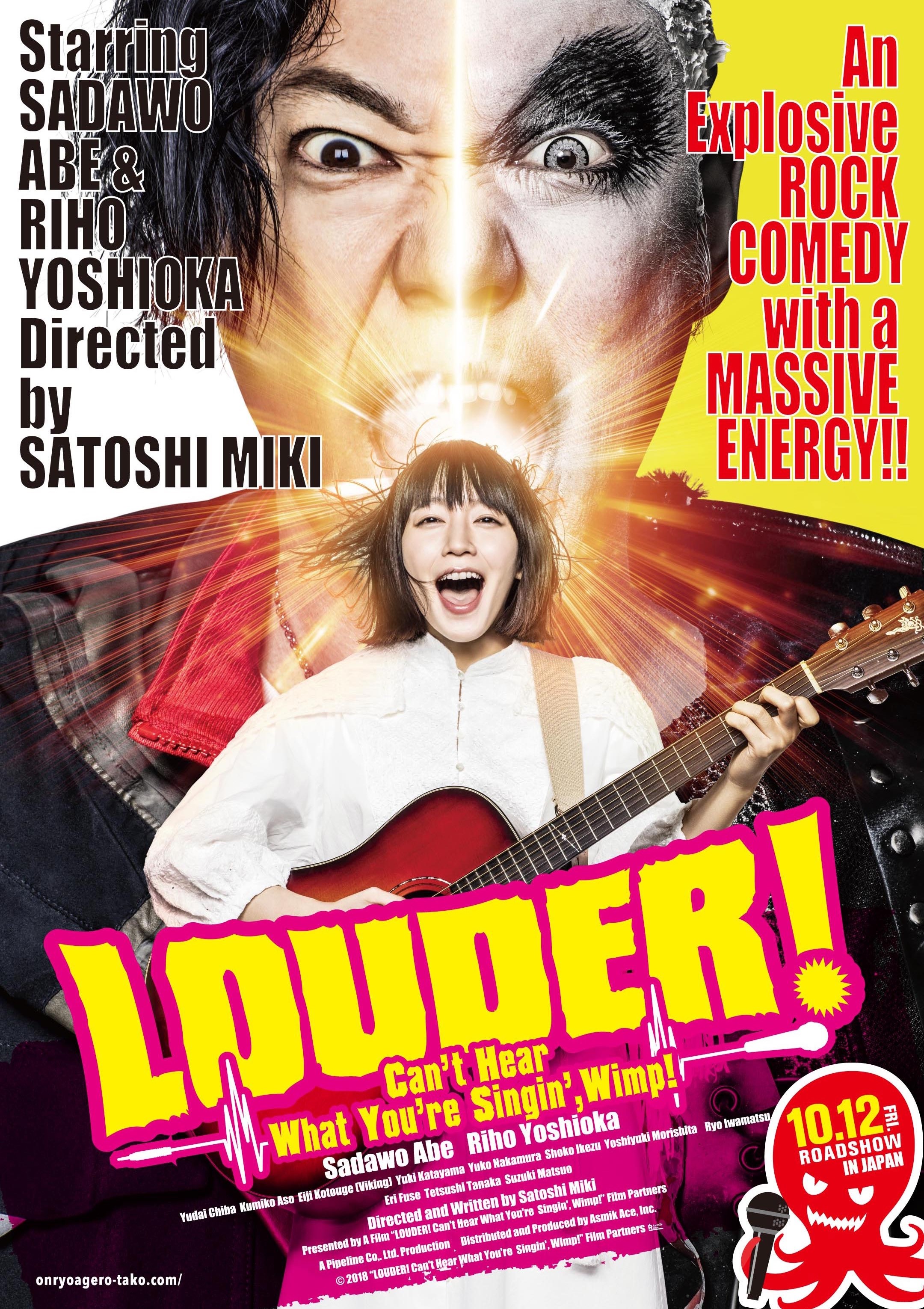 STORY
" An explosive rock comedy with massive energy that injects LOVE into your system!! "


Sin is a rock star with an extraordinary singing voice. Charismatic and popular, he's a rocker in every sense of the word, but not without a secret. He takes illegal performance-enhancing substance to improve his singing voice. The practice is known as the vocal cord doping.
Years of doping will soon terminally damage his vocal cord and Sin is increasingly more fearful. Then he meets Fuka, a street musician with an exceptionally quiet singing voice. Little do they know that their voices have a miraculous power to change the world!