Air date (JP)
2019.11.08
Original Title
映画 すみっコぐらし とびだす絵本とひみつのコ
Runtime
60min.
Genres
animation,kids
Main Cast
Narration :
Yoshihiko Inohara 井ノ原快彦 M ember of Johnny's group "V6"
Manami
Honjo 本上まなみ 『 Restaurant From The Sky 』『 Mai Mai Miracle 』
Staff
Original San-X
Director Mankyu (Isobe Isobee Monogatari, THE IDOLM@STER CINDERELLA GIRLS Theater)
Scriptwriter Takashi Sumita (Ginga Sentou Panta kun)
Production Fanworks (Aggretsuko)

Copyright©
©2019日本すみっコぐらし協会映画部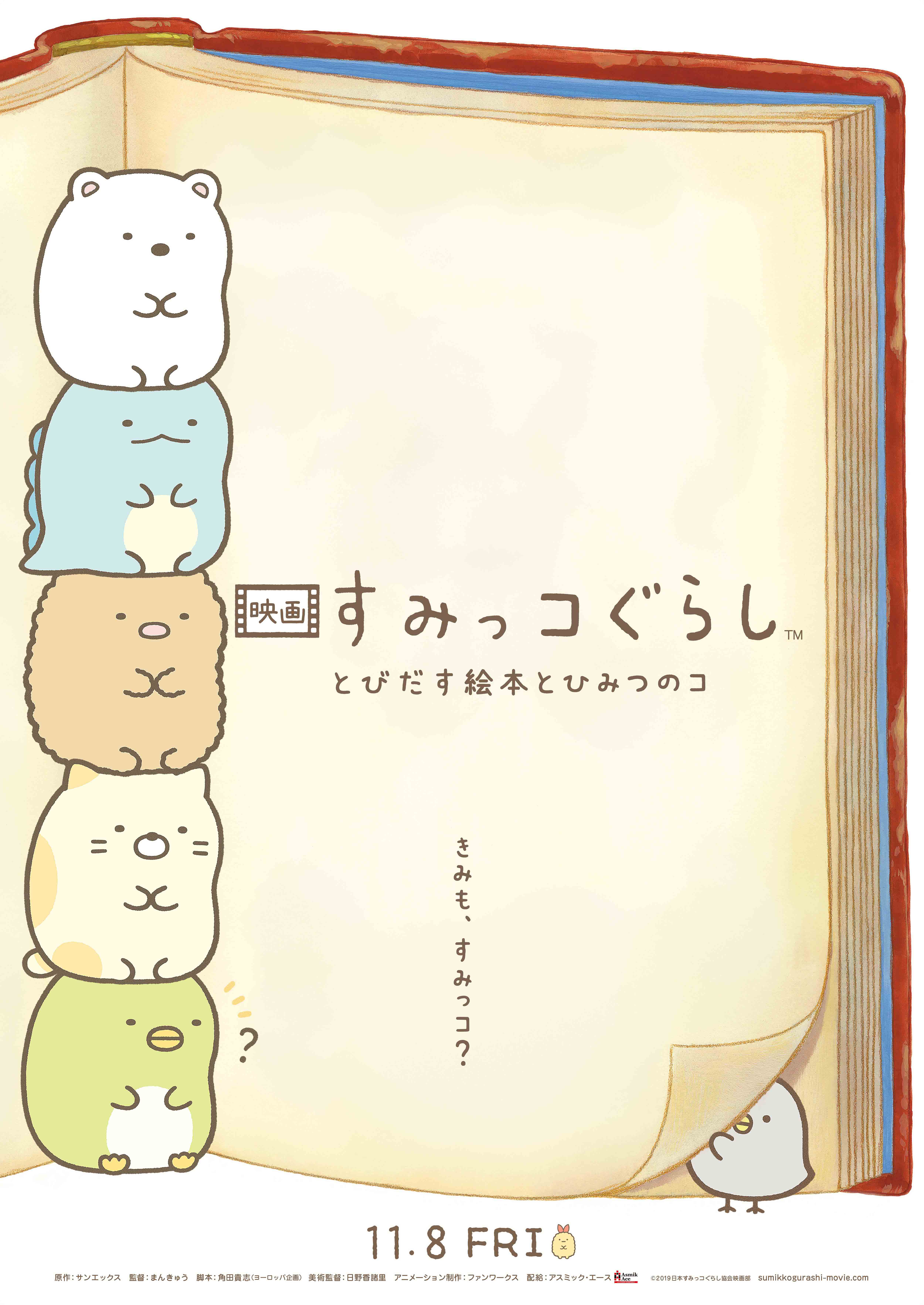 STORY
One day in the afternoon, Sumikko and Minikko visit their favorite cafe "Café Sumikko". However, no one is inside the cafe although it's open. At that time, they heard something downstairs.
 Approaching the place, they find an entrance leading to a basement. Minikko goes downstairs first and Sumikko follows them being afraid of its dark and ominous atmosphere. Someone's inside…?
 In the basement, they finds an awful pop-up book, some important pages of which are missing - There is no Momotaro on the page Momotaro should be there.
 When Penguin? opens the page, the book gimmick flies out and carries out Ebifurai's tail inside the book!
 Sumikko and Minikko go inside the book to chase Ebifurai's tail.