Original Title
長いお別れ
Runtime
127min.
Main Cast
Yu Aoi 蒼井優 (Birds Without Names, Hula Girls)
Yuko Takeuchi 竹内結子 (Be with You, Miss Sherlock)
Chieko Matsubara 松原智恵子 (Whisper of Yuzu Leaves)
Tsutomu Yamazaki 山崎努 (Departures)

Staff
Original Novel by: "A LONG GOODBYE"
(aka Nagai Owakare / Published by Bunshun Bunko)
by Kyoko Nakajima 中島京子 (The 143th Naoki Prize Winner)

Copyright©
Ⓒ2019 "A Long Goodbye" Film Partners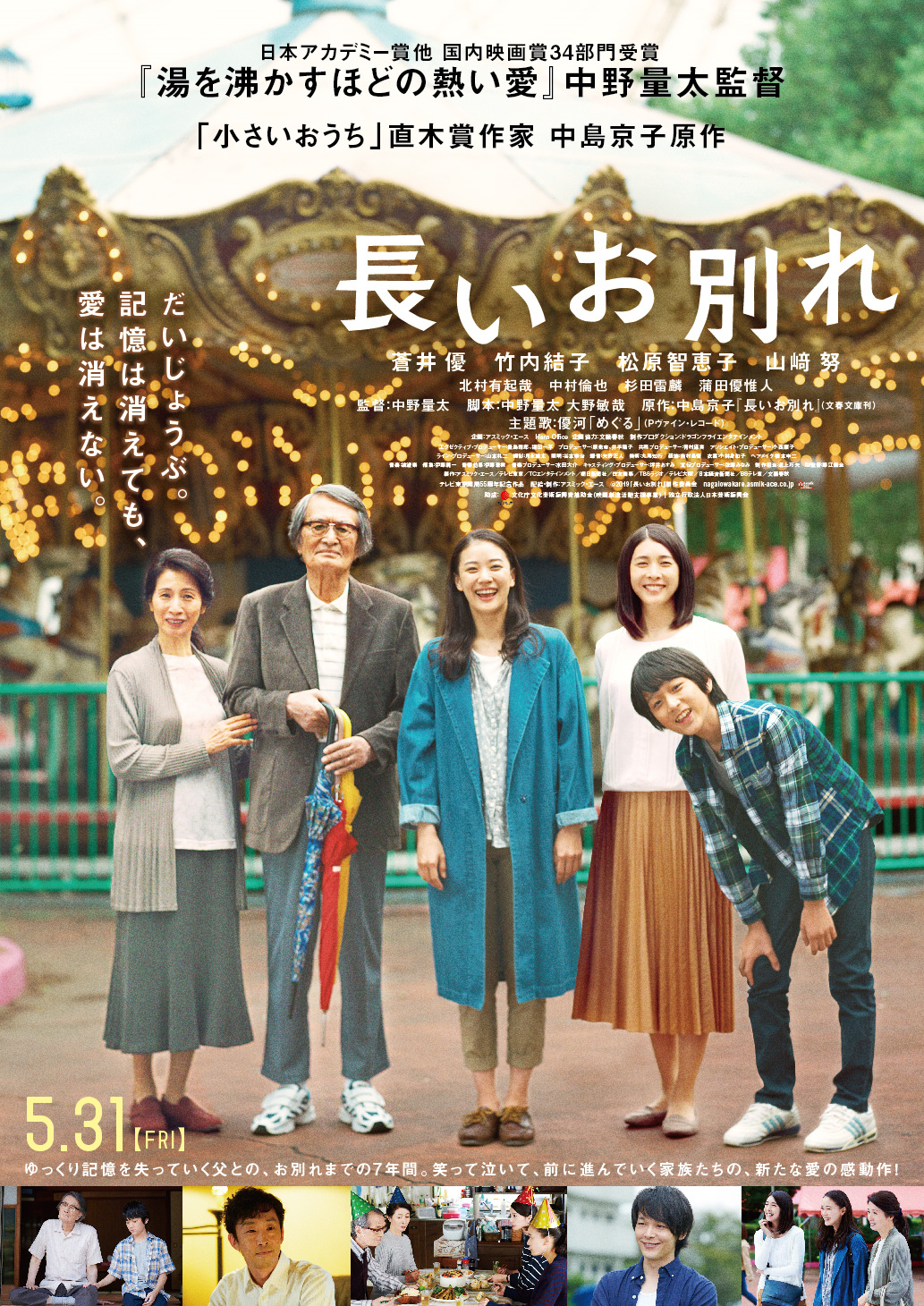 STORY
Seven years of a "long goodbye"
with a father who slowly loses his memory.
This is a new moving story of love, filled with tears.
A party was held for the 70th birthday of their father,Shohei. What was told to his daughters, who haven't all gathered together for a long time, is the fact that their strict father had contracted dementia. While being confused about the situation of their father losing his memory day after day, the family members reconsider their own situation by facing that reality. One day, the family members learn that a "lovely memory" that everyone in their family had forgotten, is
still living in Shohei.